This Friday's Fruit: Pear Melon (literal translation)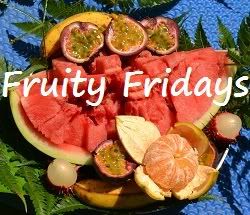 Vietnamese name: Dưa Lê
Cost in the market outside my house: 30,000 VND/kilogram (roughly $1.50 - I think. I really should start writing down the prices when I buy fruit!)
Season in Northern Vietnam: June - July
Interesting fact
: In Vietnamese when we say to someone "buôn dưa lê" (literally means trade in pear melon), it doesn't mean any business here, it means "talkative","chit-chatted"! (Info courtesy of
Viet Street Food
)
These green melons are about the size of a large apple and have a flavour much like a honeydew melon, in varying degrees of sweetness.
When you cut them open, they have seeds inside that look like this, but whereas I usually scrape the seeds out of melons, these ones are entirely edible like a cucumber's seeds. I still scraped them out. Call it habit, I guess. I also peeled the melons, although I'm not sure I needed to. The skin was very thin!
I used this melon in a salad with cucumber, green pepper, grated carrot, bean sprouts, green onion, and red radish with a lime vinaigrette. The melon added a nice sweetness.
Then I made it into a shake with yogurt, apple juice, and ice. It was refreshing, yet a bit weird!
I also used it as the fruit in my usual fruit, muesli, and yogurt breakfast for a few days, where it fit in quite nicely!
Overall, I'm not really a big fan of the Pear Melon, but it was everywhere for a while so I had to try it!